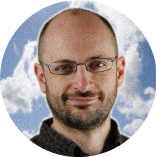 Hi, my name is Nathan.
I have the privilege of searching for value propositions at Cordince, where we build software systems for amplifying growth. Our focus is software development in the tissue engineering space and machine learning in the clinical laboratory.
Prior to this role, I focused my efforts on practicing software engineering at IBM, various startups, and building spectroscopy control systems.
You can read much more in the Blog, and find my full contact information and resume on the details page.